Due to blocking in Ukraine, please, deny usage of such email services as mail.ru, inbox.ru, list.ru, bk.ru, mail.ua, yandex.ru, . We recommend to use gmail.com, yahoo.com, ukr.net, outlook.com as your main email service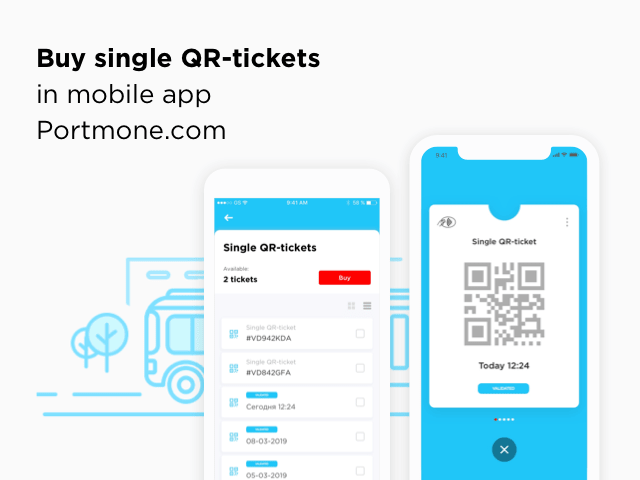 12.06.2019 News
Now you can purchase transport QR tickets on the mobile application Portmone.com.
Learn more
Try all the benefits of the service
Fast
Save templates, add cards and pay bills in two clicks
Сomfortably
Forget about the queues and breaks - pay online wherever and whenever you want
Universally
Pay bills and replenish balances from any device
Gold winner in the nomination "The best online payment service" in 2016-2018 according to PaySpace Magazine Awards.
Portmone.com is the first company in Ukraine that has passed an international security audit under the PCI DSS standard and was issued a certificate No. 499938160151217 by German company SRC.