Due to blocking in Ukraine, please, deny usage of such email services as mail.ru, inbox.ru, list.ru, bk.ru, mail.ua, yandex.ru, . We recommend to use gmail.com, yahoo.com, ukr.net, outlook.com as your main email service
How to limit the validity of the invoice? (29.01.2019)
29 January
Following branding your billing page and bulk billing we present a new feature that allows you to limit the duration of your invoice. This simple mechanism will help stimulate your customers to instantly pay for your products or services.
How to enable restrictions?
In order to activate the mechanism of limiting the duration of the invoice is sufficient:
    
Activate the "Limit the expiration" function on the new billing page;
    
Select a final date for payment on the calendar.
This visually looks like this: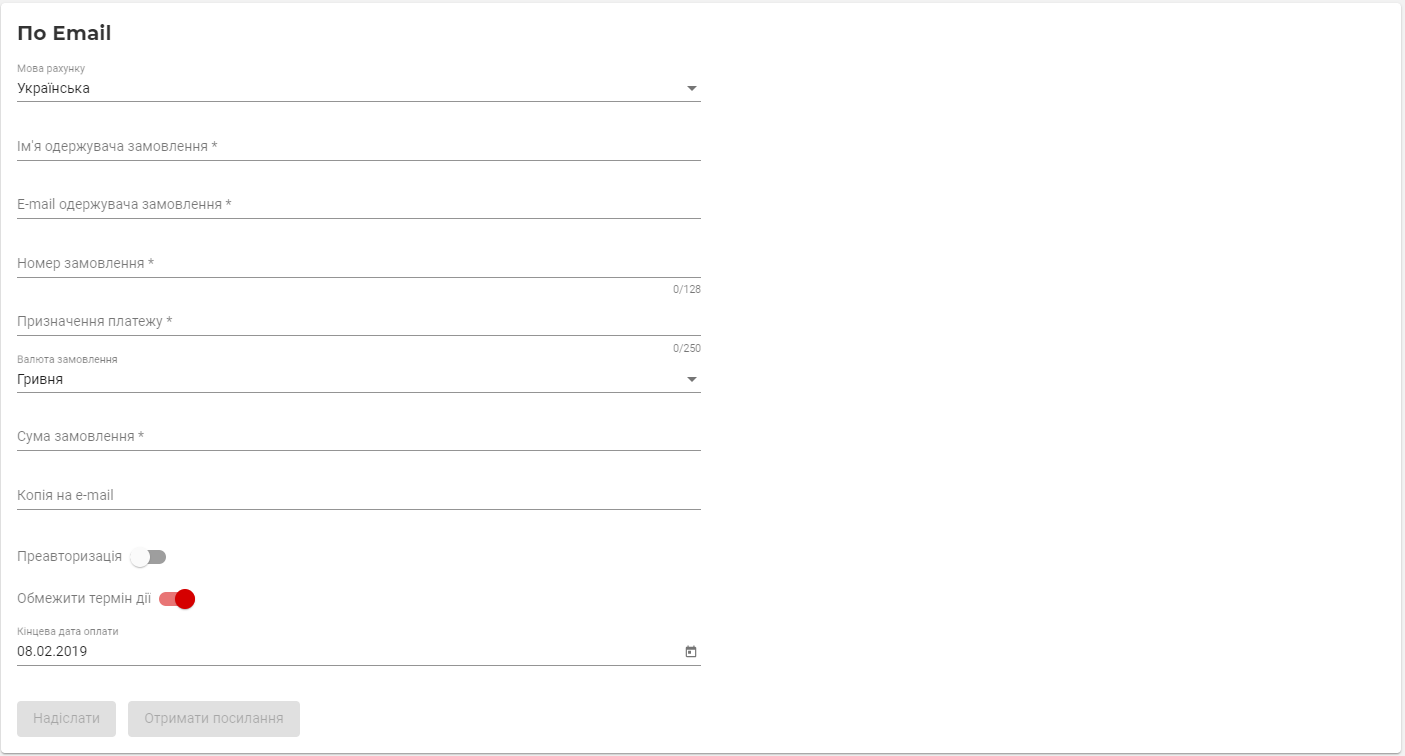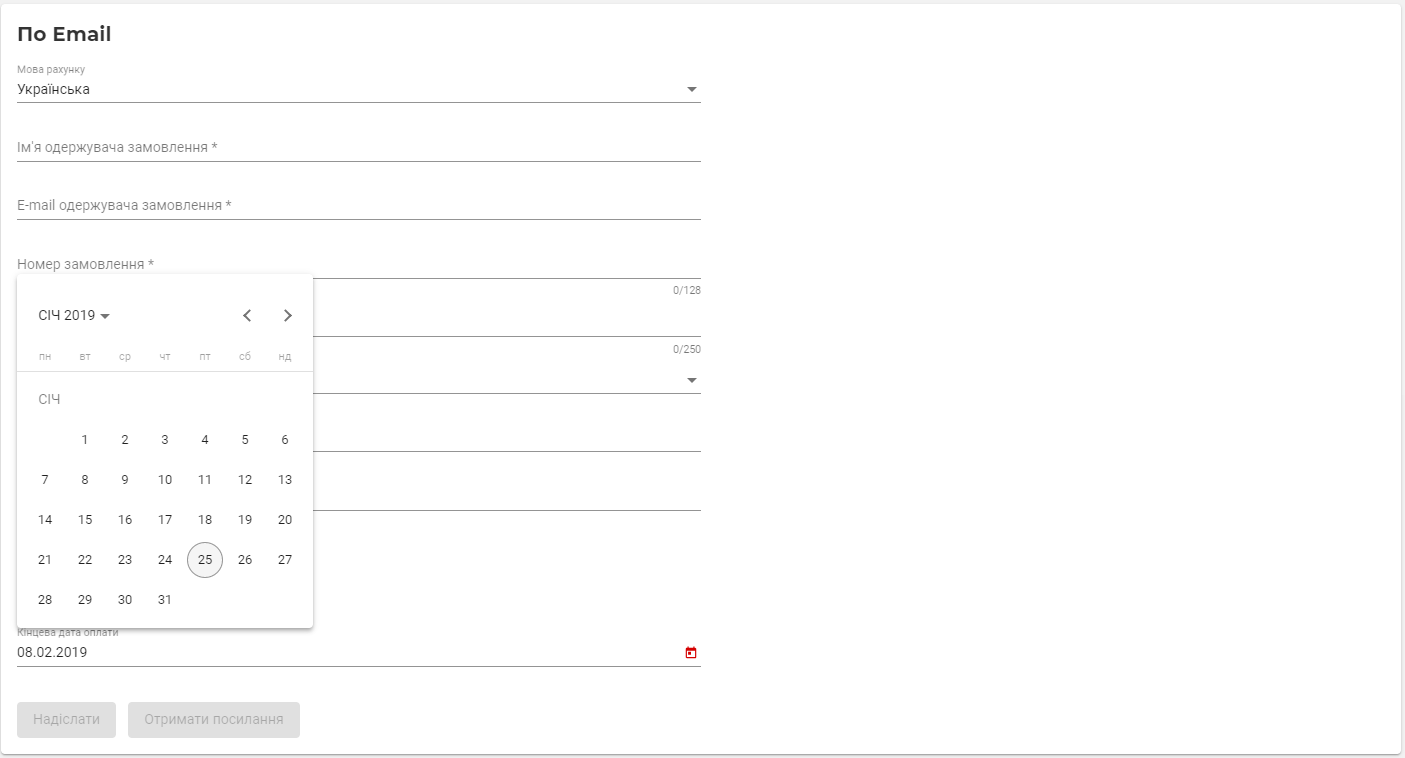 If you have any remaining questions regarding the function of the new functionality, please contact your personal manager or support specialist at Portmone.com.