Get more with UKRSIB online - Internet Banking developed based on your wishes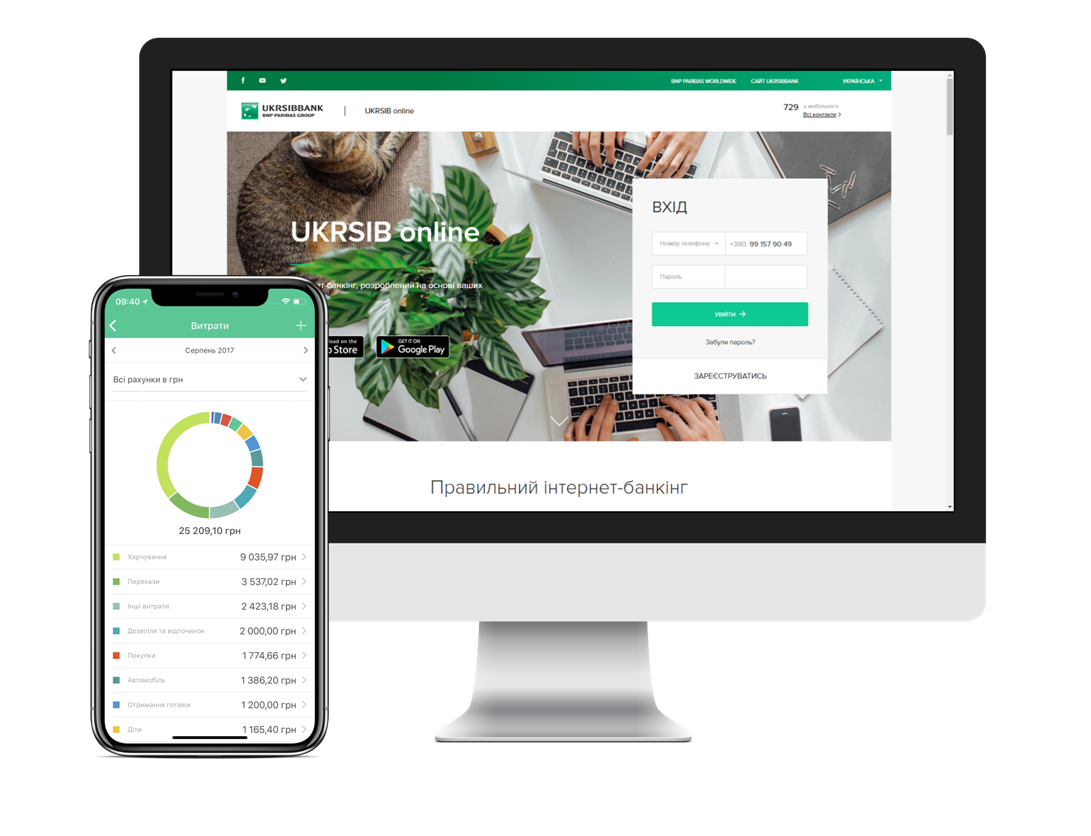 The following services are available to our clients
Payments
for mobile services;
for utilities;
for internet services, IP telephony, cable and satellite TV;
to refill online gaming accounts as well as social networks accounts;
to repay loans, including prematurely;
recurring payments.
Transfers
between your own accounts;
to/from cards within UKRSIBBANK;
to the accounts of the recipients at UKRSIBBANK and other banks;
to send and receive money quickly with «Za myt».
Payment cards
To change card transaction limits (online payment, cash withdrawal etc.);
To order additional card with proposed design;
To manage StarSMS service;
To block/unblock card;
To get information on payment cards.
Deposits
To open a deposit account;
To enable/disable deposit account extension;
To make a deposit.
Information service
transaction history;
personal financial manager;
account balance and account statements;
notification preferences for SMS and email.